While performing at The Cloisters Inn, she was approached by CBS Talent Director George Ramsby to join WBBM, where she sang on a morning radio show for several months. This led to her five-year stint with the hit TV show "In Town Tonight".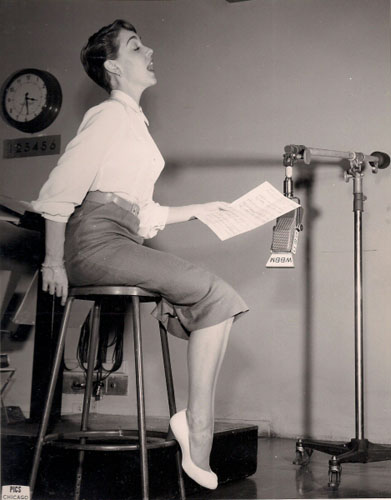 "They named it 'In Town Tonight' because of all the stars and musicians who would stop over in Chicago - going from NY to LA and back. Too many guest stars in five years to name them all. I had to make public appearances for the show, and one afternoon found myself at a luncheon, sitting with Sammy Davis, Jr. He guest-starred that evening. Terrific performer - and a real sweet guy, too."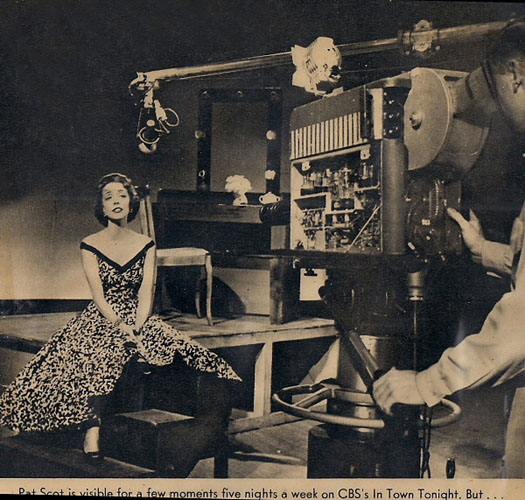 "Jim Conway, the host of In Town Tonight, was also a Lt. Commander (Ret.) in the Navy, and his good friend, Dick Newhafer, was a member of the Blue Angels. I was one of the few civilians ever to fly in a Blue Angel jet. It was the thrill of a lifetime...we were flying over Lake Michigan and Milwaukee in seconds!"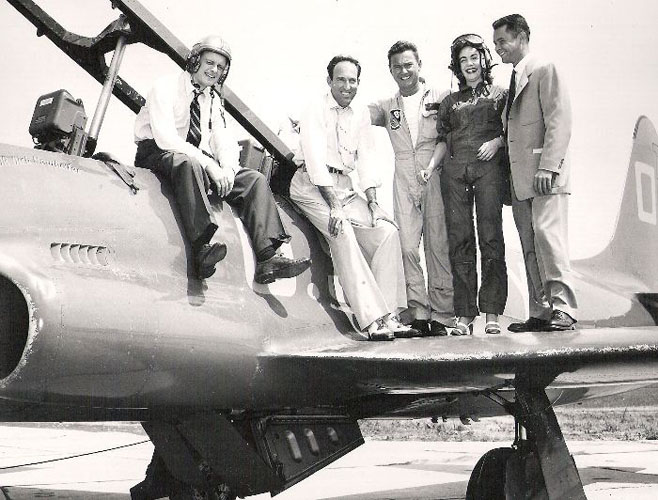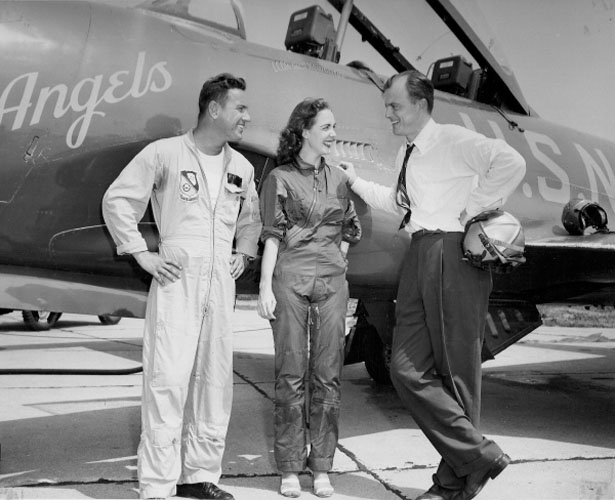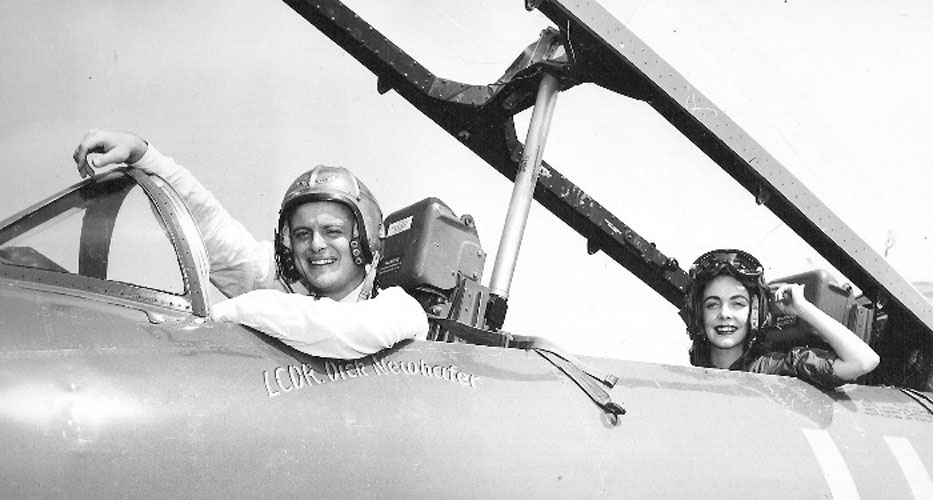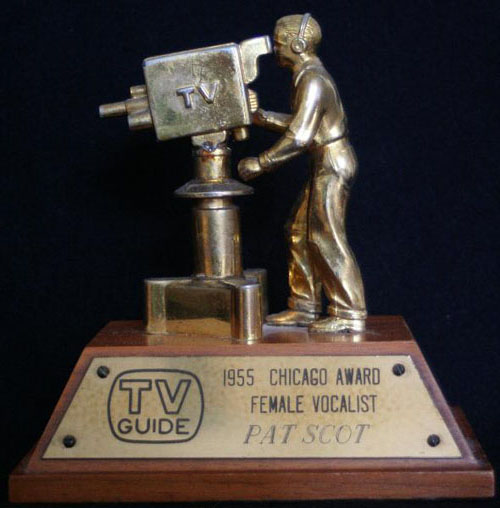 "In 1955, TV Guide awarded me Best Female Singer of the year. I still have the gold statuette (my "Oscar") sitting on my piano."

"Mort Sahl once asked me what kind of singer I was. After giving it some thought, "Jazz-oriented pop singer", I told him. (I think he was surprised that I knew such a term - being a "dumb girlsinger", y'know.) I've always been confused as to just what constitutes a "jazz singer". Improvising? Material? Phrasing? Ella - yes. Doris Day - no. Sinatra - no. Joe Williams - yes. I wish someone would enlighten me as to what a 'jazz singer' is."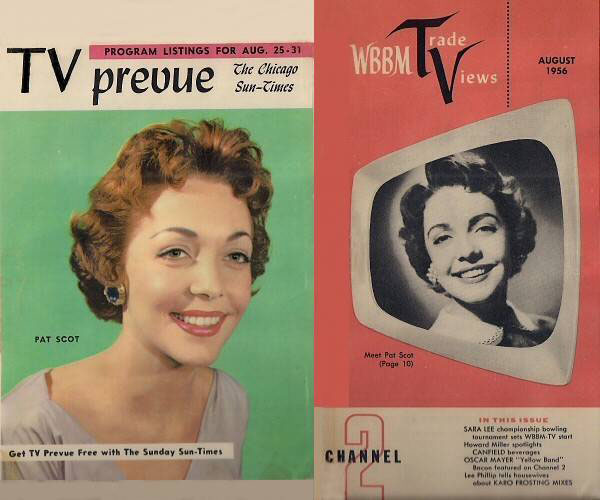 "One evening, my good friend Joe Goldberg, (the associate producer of "In Town Tonight" who also wrote the liner notes for "Once Around The Clock"), took me to see "The Compass Players". This group was the forerunner for "Second City". At this time, the cast was Mike Nichols, Elaine May, and Shelley Berman, among others. I made a habit of going to watch them after my TV show and Mike and I started seeing each other."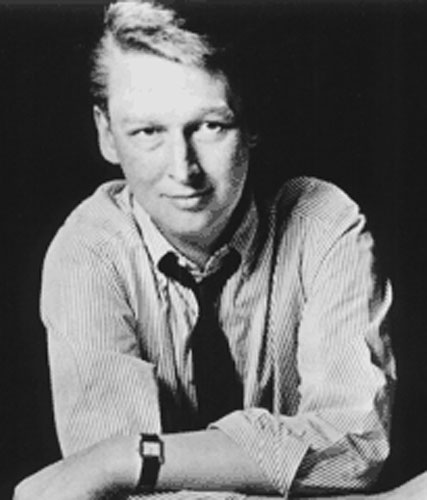 In 1957, she married Mike Nichols (before he became Nichols & May) and left Chicago to join Mike in New York. She was booked into The Den in the Duane Hotel, opening for Lenny Bruce, and then the famed Blue Angel, where she opened for Nichols & May and again for Shelley Berman. During this time in New York, she recorded an album for ABC-Paramount, "Once Around The Clock", with the renowned Creed Taylor orchestra. After a short two year marriage plagued with much separation, she and Nichols divorced amicably.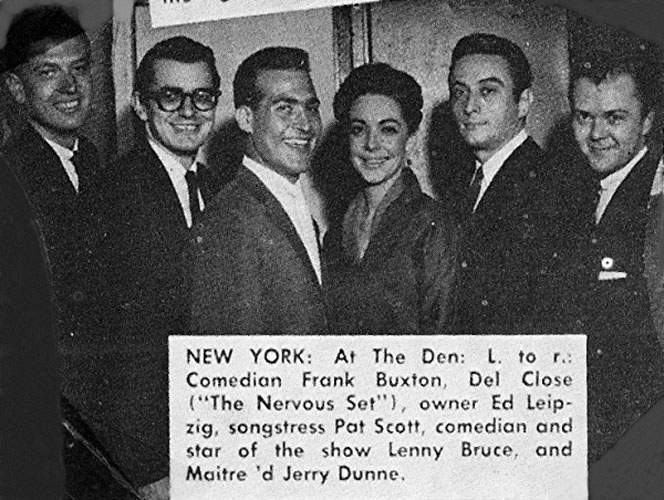 "My first New York singing gig was at The Den in the Duane Hotel, opening for Lenny Bruce. He was a sweet, gentle man, who used to massage my feet in the dressing room between shows. This was his New York debut...he was brilliant and wildly funny."
"Patrick O'Neal and his wife Cynthia were hosting one of those New York parties where people from all phases of celebrity gathered, and Norman Mailer came over to me. Tired of dealing with smart-ass intellectuals, I had grown a real attitude toward anyone questioning my intelligence. After a few moments of small talk, Mailer said, "Let's sit down and see if you've got anything on the ball." "Fuck you!" was out of my mouth before I had a chance to think. He immediately returned the suggestion, of course. Later he came over to apologize, but I wasn't interested in passing his IQ test. Attitude, indeed!"
Joining MCA, her new agent sent her on the road as a single (playing piano and singing), with one of the engagements leading to a stint at The Embers in Akron, Ohio, in 1961. There she met Pat Pace, an accomplished classical/jazz musician and after a "New York Minute" romance, they formed a trio (with Roland Paolucci on bass), got married and produced their one and only son, Adam Pace. The trio was greatly popular in the Akron-Cleveland area for several years; however, due to differences of opinions as to life-styles, they divorced in 1965.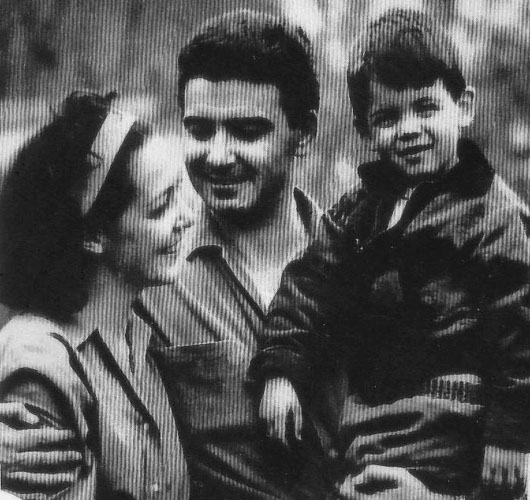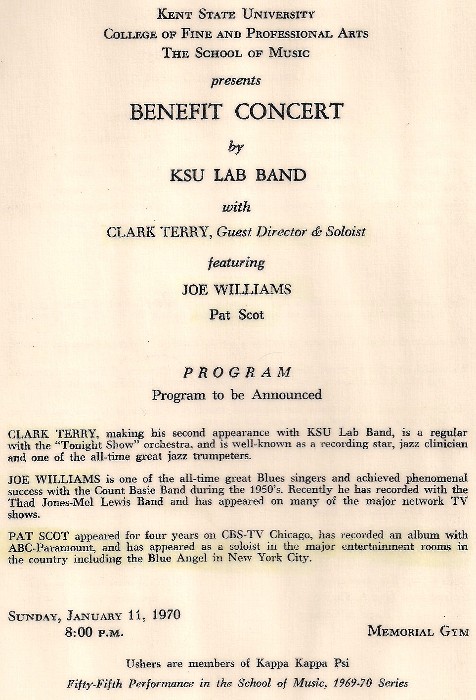 Moving on to Cleveland, she again performed in various clubs and hotels.
"I started doing some singing commercials for Dick Wooley, besides working in nightclubs and restaurants. In later years and until his death in 2015, Wooley led the popular "Tops Swing Band" - TOPS being an acronym for Tough Old Pros - excellent Cleveland area musicians.

"I was booked into The Theatrical Grille to open for Clark Terry and we soon became good friends. Clark was invited to be the guest Conductor and Soloist at Kent State for a benefit concert by the KSU Lab Band. Joe Williams was also featured, and Clark asked me to join them. I was pretty thrilled to be in such illustrious company. In 2010, through the magic of Email, I got in touch with Clark again. He died at the remarkable age of 94 in 2015. 'Keep on keepin' on' in heaven, Dear Clark."
She was booked into the Purple Tree Lounge of the Manger Hotel, where she met Manager Jim Dickerson. In September of 1970, they were married. This was the beginning of a 27-year hiatus in her singing career.
"Dickerson and I received an invitation from the President of The United States and Mrs. Nixon to attend a party at the White House. I remember being in the receiving line, and finally coming face to face with Mr. Nixon. I've never had anyone gaze so deeply into my eyes. As I turned to Mrs. Nixon and took her hand, she seemed to be almost in a trance, and her hand was ice-cold. I'm sure she had grown intolerably weary of these doings."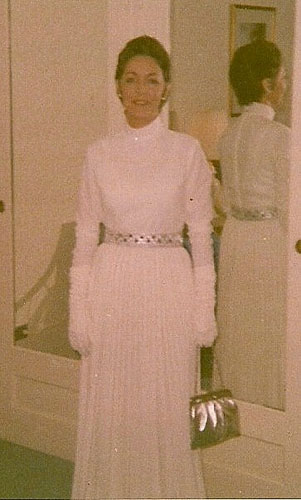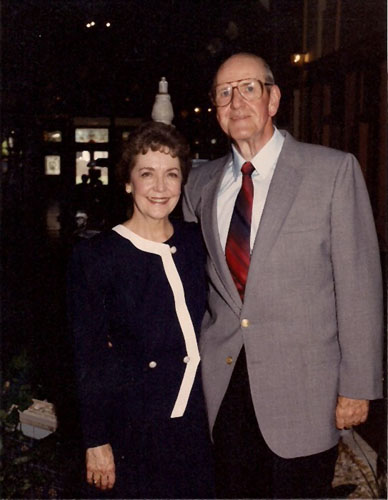 Dickerson and she, along with Adam, moved to Flagler Beach, Florida, in 1976, eventually moving to Winter Haven. In October of 1976, she joined The Exchange Bank (which is today's Bank of America after three mergers), starting a twenty-year career. She retired from banking in October of 1996.
Receiving a piano for Christmas in 1985, and with no piano tuner available for three months, she decided to become a piano tuner. This career is flourishing to this day, thanks in part to Carlton Music Center and their many referrals of tuning customers. (The Prime Time CD was recorded at Carlton's, with owner John Carlton on bass. With John's untimely death in 2005, his son, Glen, now manages the three stores.) After almost 30 years of tuning and repairing pianos, she has built up an impressive clientele, including taking care of the pianos for the Polk County School Board. The many local churches, various clubs and private customers keep her as busy as she wants to be.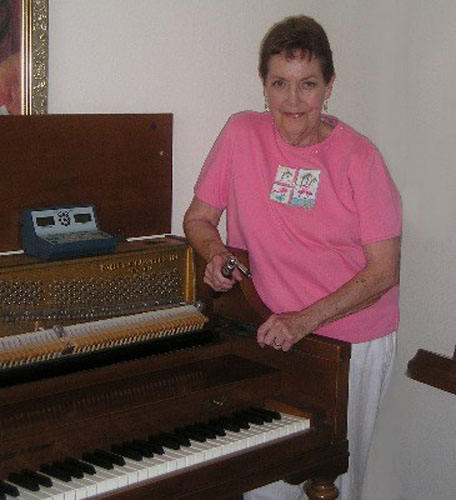 Adam had moved back to Akron to attend the University in 1982. Dickerson died of a heart attack in July of 1997. Now alone for the first time in 28 years, she decided to get back into performing.
She was a steady performer every week at Al's Place, a well-known club in Lake Wales which held jam sessions every Sunday, where musicians came from all over Central Florida to play. For a season, she joined a group called "The Second Time Around", playing for various club dates and dances.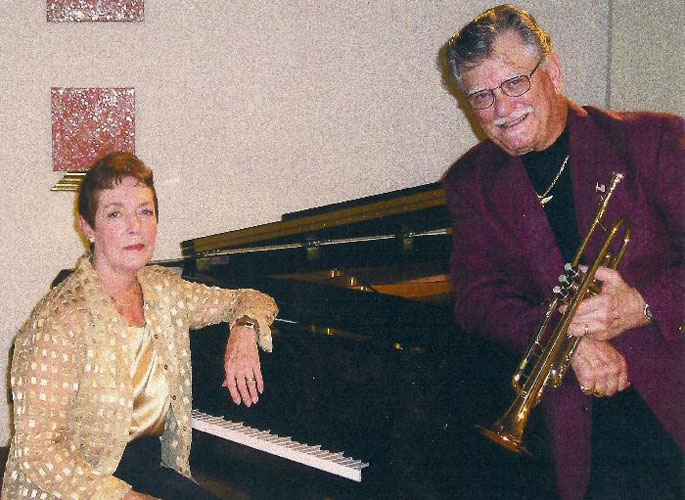 In July of 1999, she was invited to sit in on a jam session in Auburndale, where she met trumpeter Jack Yorton. They discovered they had much in common - both being from Wisconsin (Milwaukee and Kenosha), same age, same background, same love of music. They immediately formed their quartet, "Prime Time" and were married in October, 2000.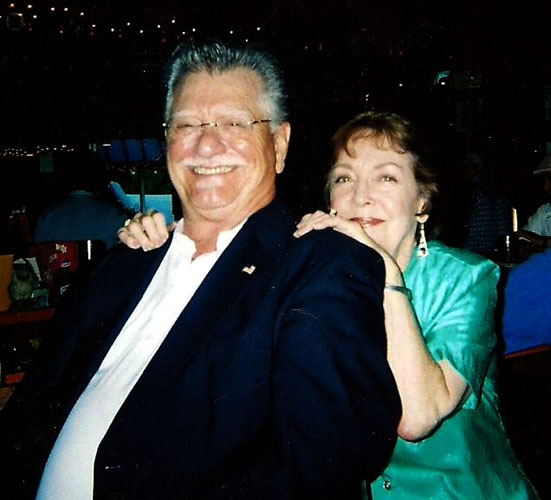 "Adam and Colleen were planning an early Halloween party Saturday, October 21st, 2000. My birthday is October 23rd, and Colleen told me to bring a nice dress to wear for dinner. This was a subterfuge, of course, since they had the wedding all planned - cake and flowers and pictures. My only regret was that I wasn't able to get a new dress. But this was the first time I ever heard of a wedding where the bride was surprised!"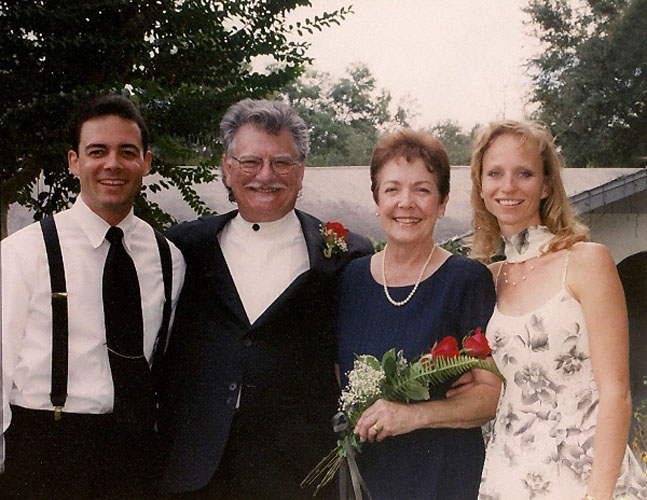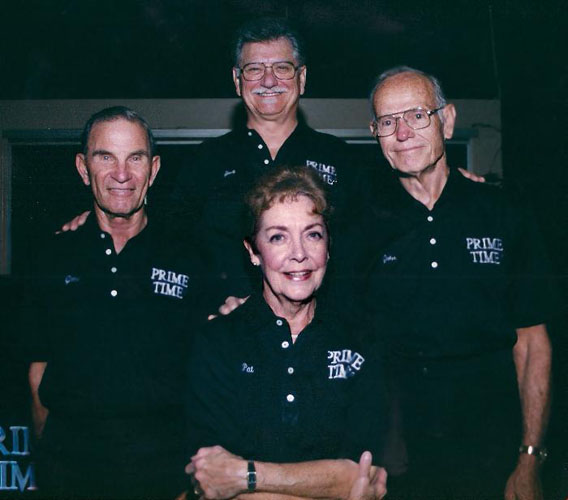 Prime Time was popular around Central Florida for the next 10 years, providing entertainment for dances and special events. In 2008, for a brief season, she and Jack joined "The Golden Era", a dance band based in Sebring, FL.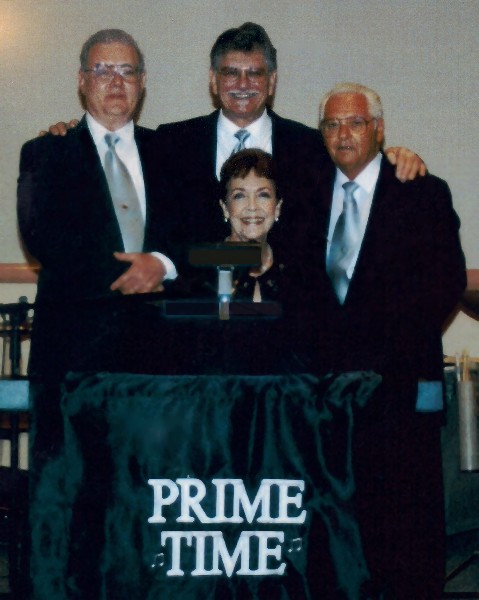 Pat and Jack reside in Winter Haven, Florida, and are still active in music.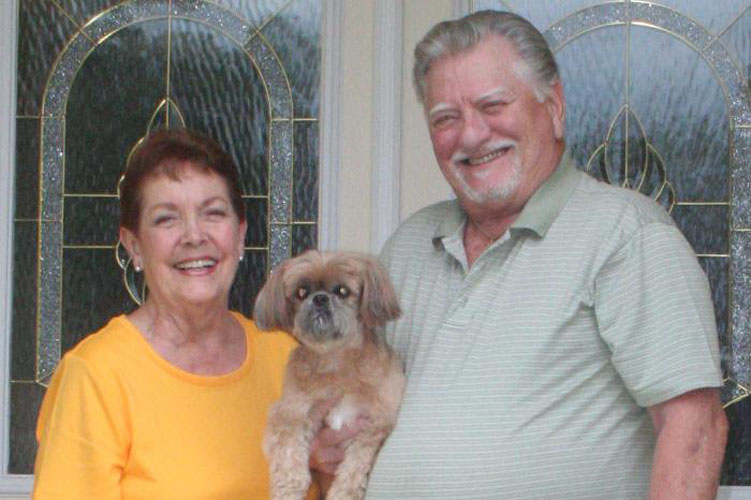 "So, I finally got it right. Life is good, abundant with love and family and music."
Patricia Scot